Carmel was born at Dripping Rock farm near Eugowra and lived there for four years. Although she does not have many memories herself, being the youngest, she grew up on the stories he parents and siblings told of the place.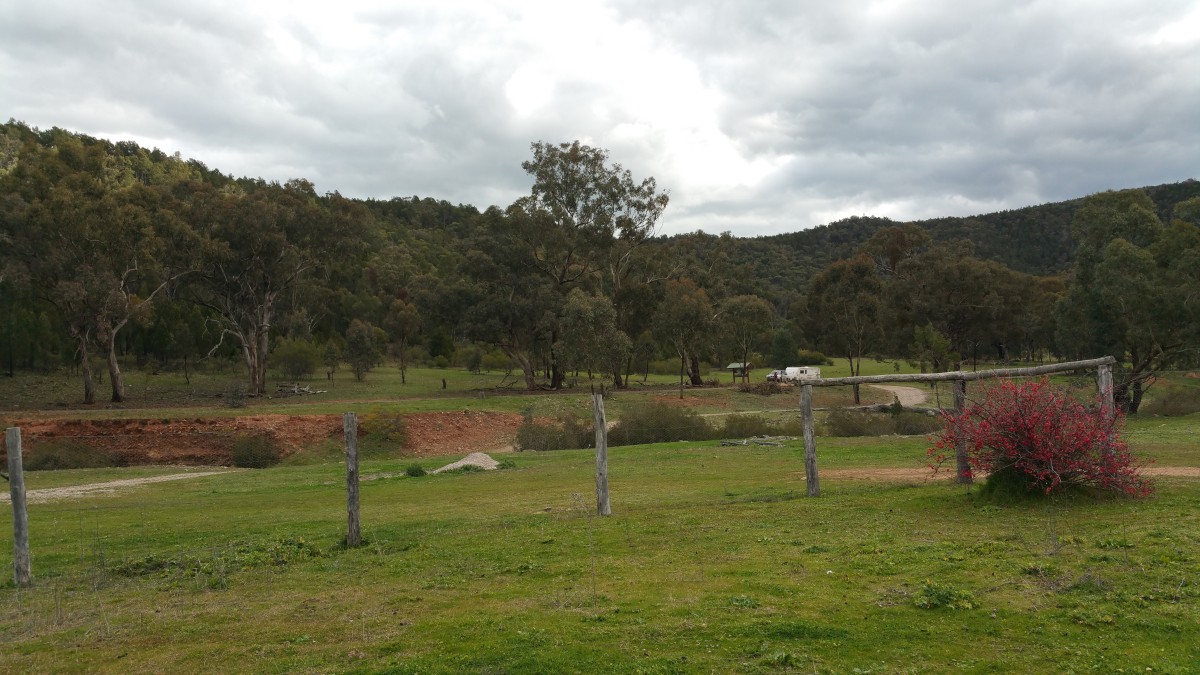 The homestead is on National Park land, so there are no dog shots below.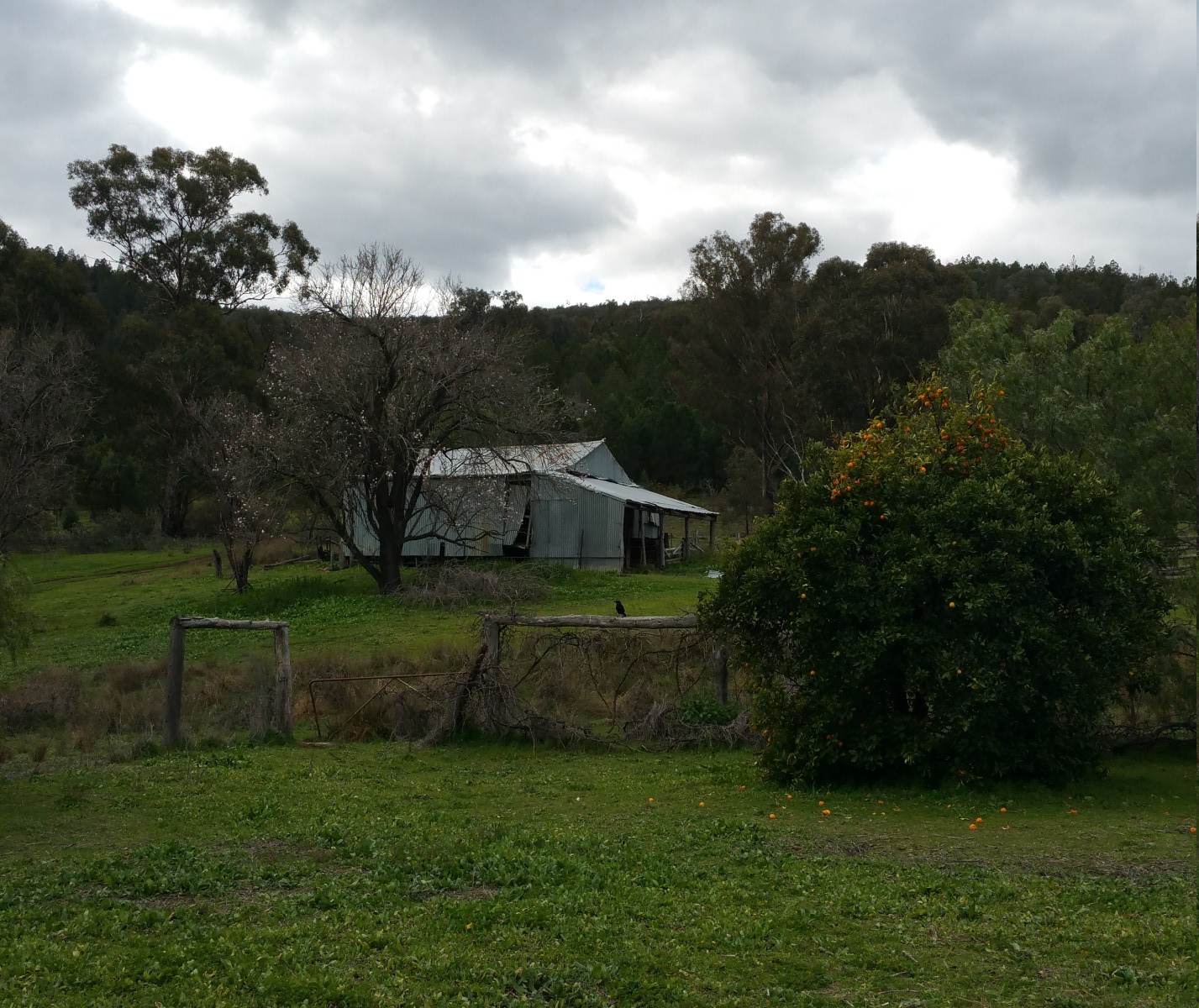 The original house on the property was converted to a shearing shed by Carmel's dad and a new home erected down the hill. Carmel's mum planted fruit trees around the home, many of which are still there are are covered in fruit.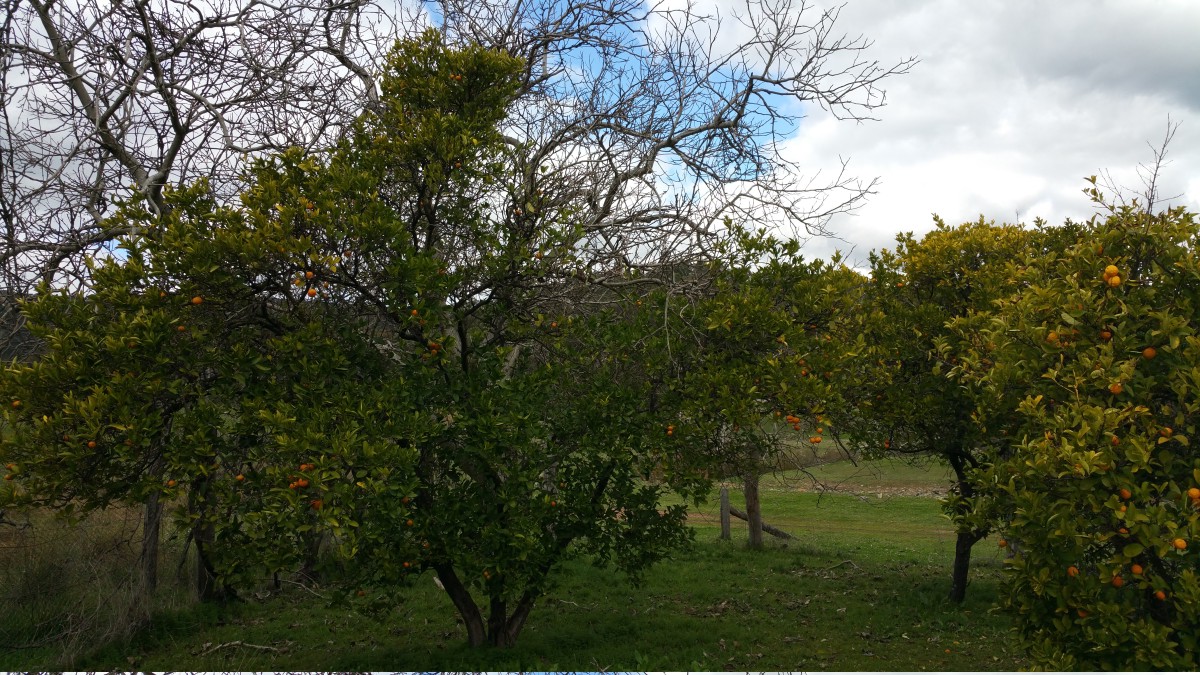 The chicken coop is clearly recognisable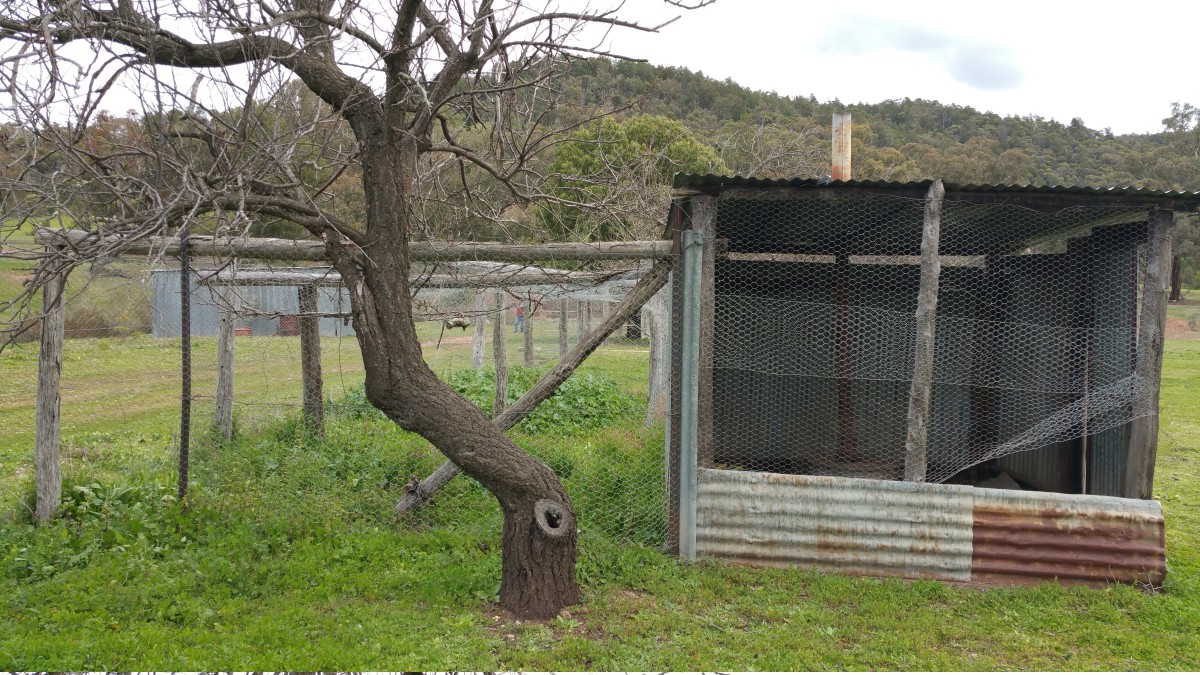 Unfortunately, the main homestead building burned down about five years ago and was cleared away rather than rebuilt. Nothing remains of the main building except black and white photos in Canberra.