I had never heard of Bert Hinkler before. It seems he is the aviator who was born at Bundaberg and who was prolific at setting flying records. Bundaberg has created a very detailed, small museum about him and his achievements. They even brought his English house, Mon Repos, over and reassembled it here.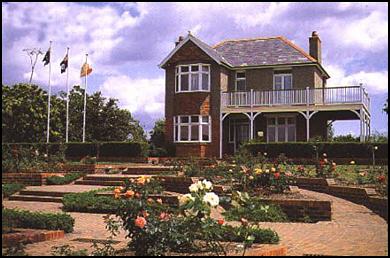 I particularly loved the picture of his parent's home in Bundaberg with his plane parked in the back yard.
Unfortunately I did not get long at this fascinating museum on early flight as the dog began complaining loudly outside.