We departed Port Augusta this morning and saw our first road sign mentioning Sydney for a couple of months. After driving south for a bit we turned east and crossed the Flinders Ranges. As we crossed, so did a cloud system.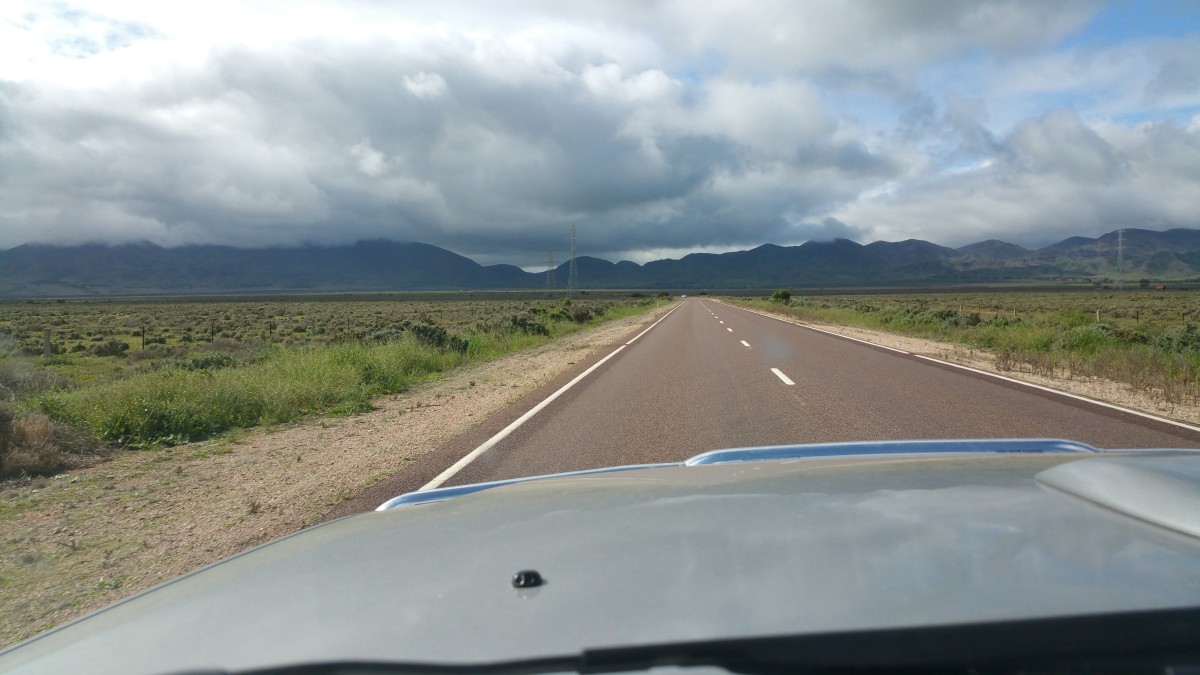 As we go close, we were struck by the greenness of the land after several weeks of red.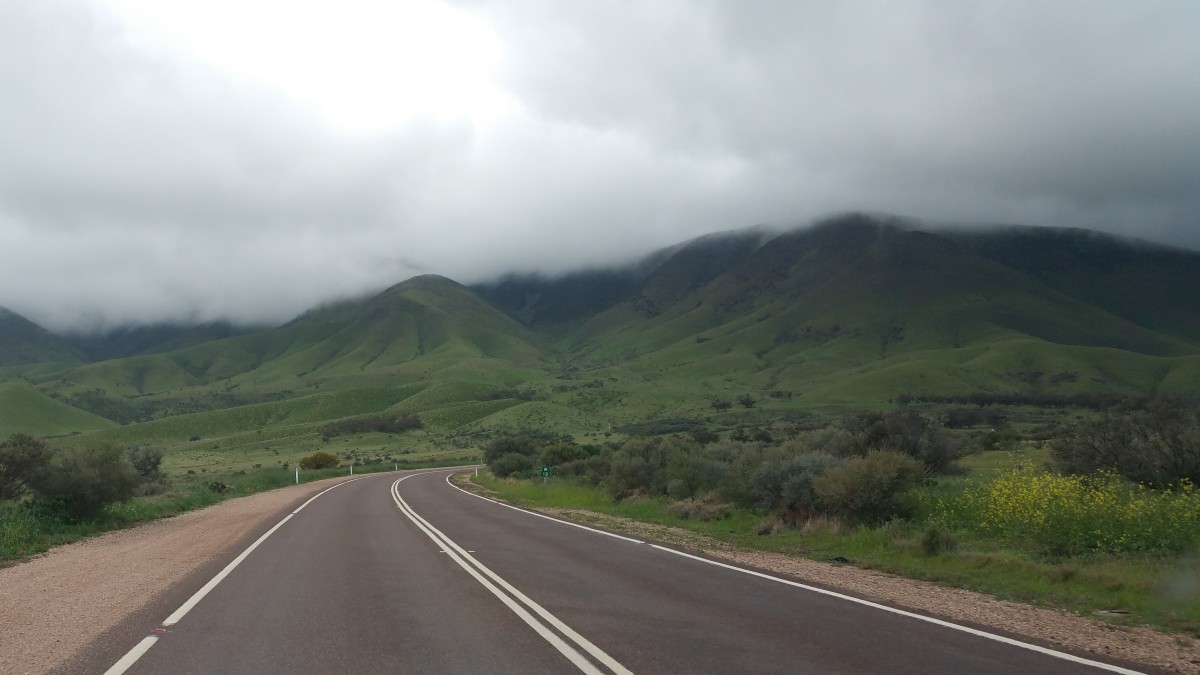 Over the ranges we found a lot of amazingly rich looking farm land, growing wheat (we think) canola and some livestock.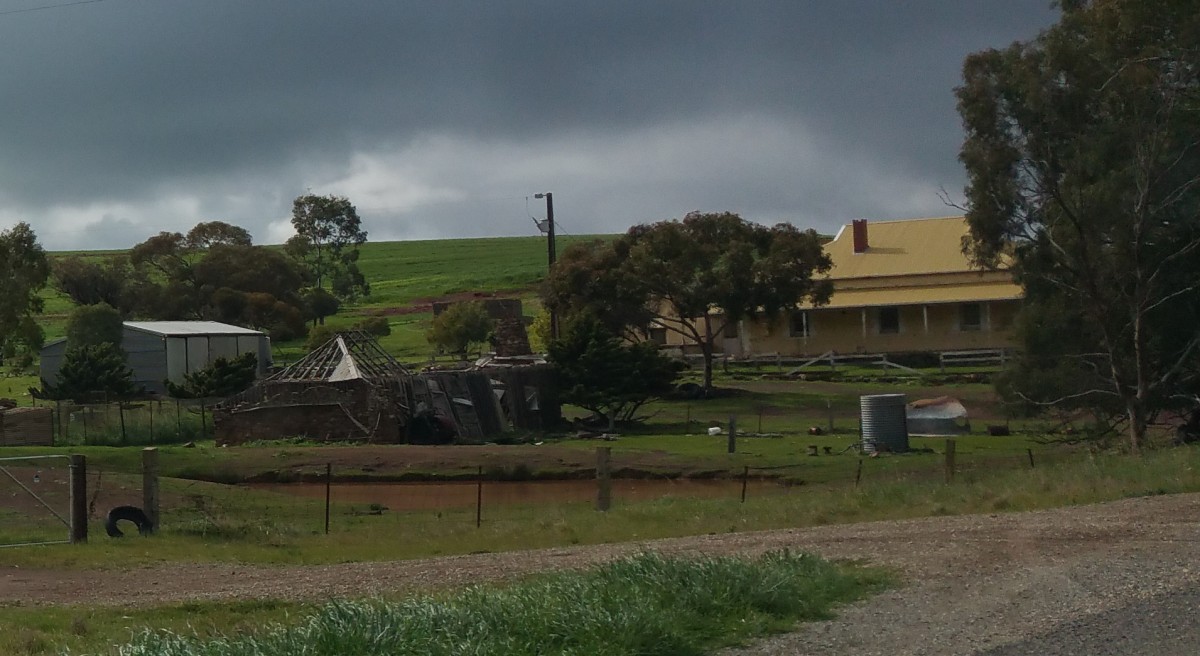 As we headed east, we were overtaken by the Indian Pacific. (Carmel and I did this trip 20 years ago and loved it.) It should reach Sydney tomorrow morning.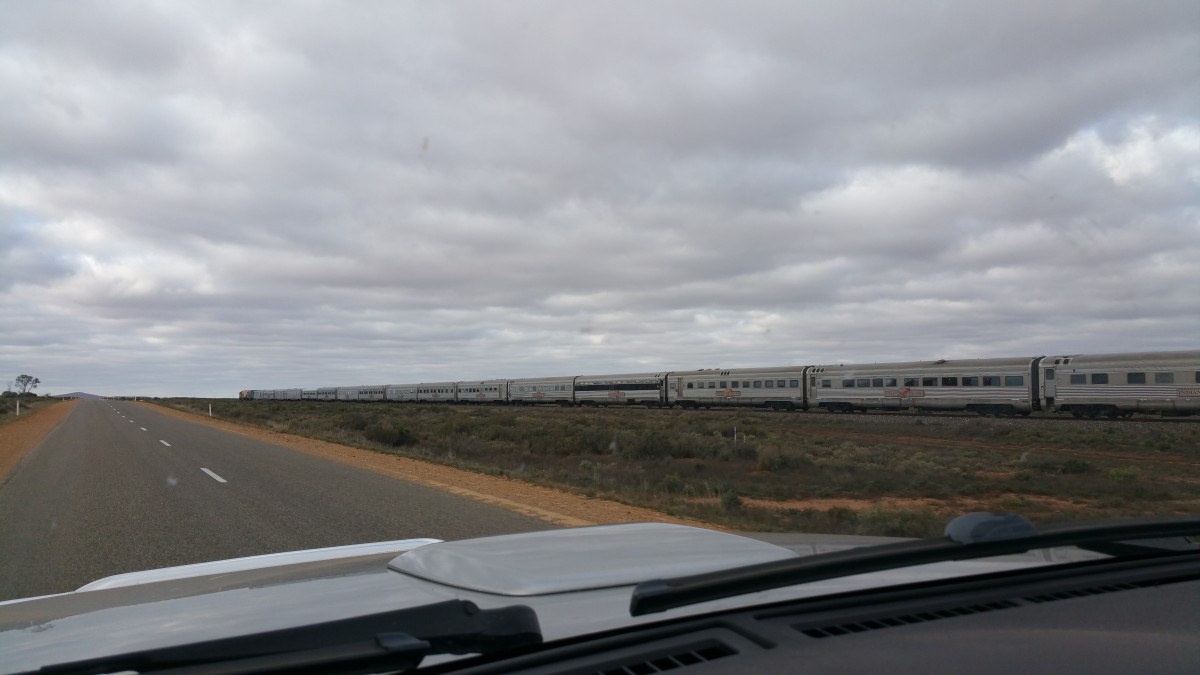 In a few hours we left SA. Carmel and I do intend to come back when we are less encumbered!