Our first long stop in Northern Territory was at Glen Helen Gorge. This place is 130 km west of Alice Springs. It sounds a long way, but we drove to Alice and back twice while we stayed there!

The camp site is at the base of a beautiful cliff – all vertical strata. You can walk down to the gorge but there is a deep pool keeping us from travelling through. I had intended to use our canoes to travel through, but there was no point – it was a small pool.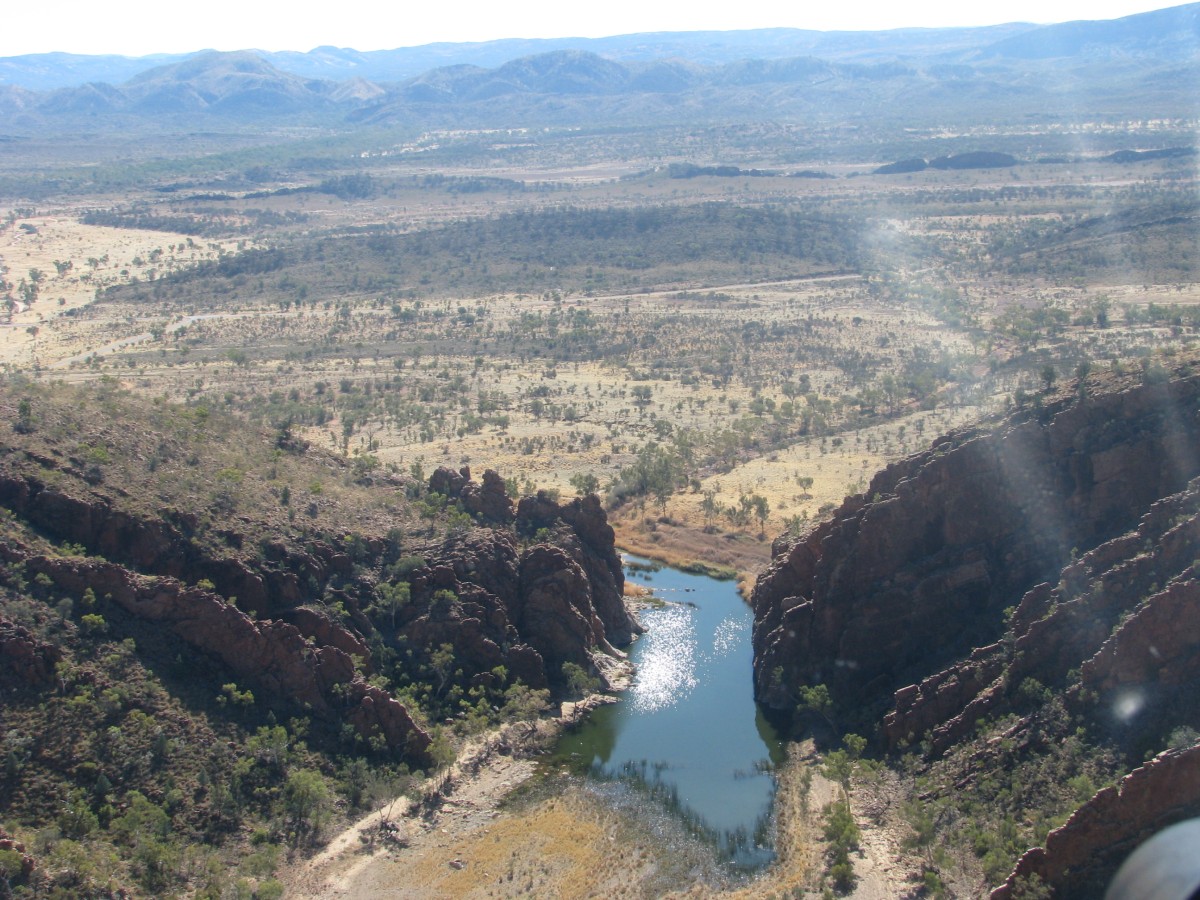 As you can tell, Carmel and Ash did a tour of the gorge from the air.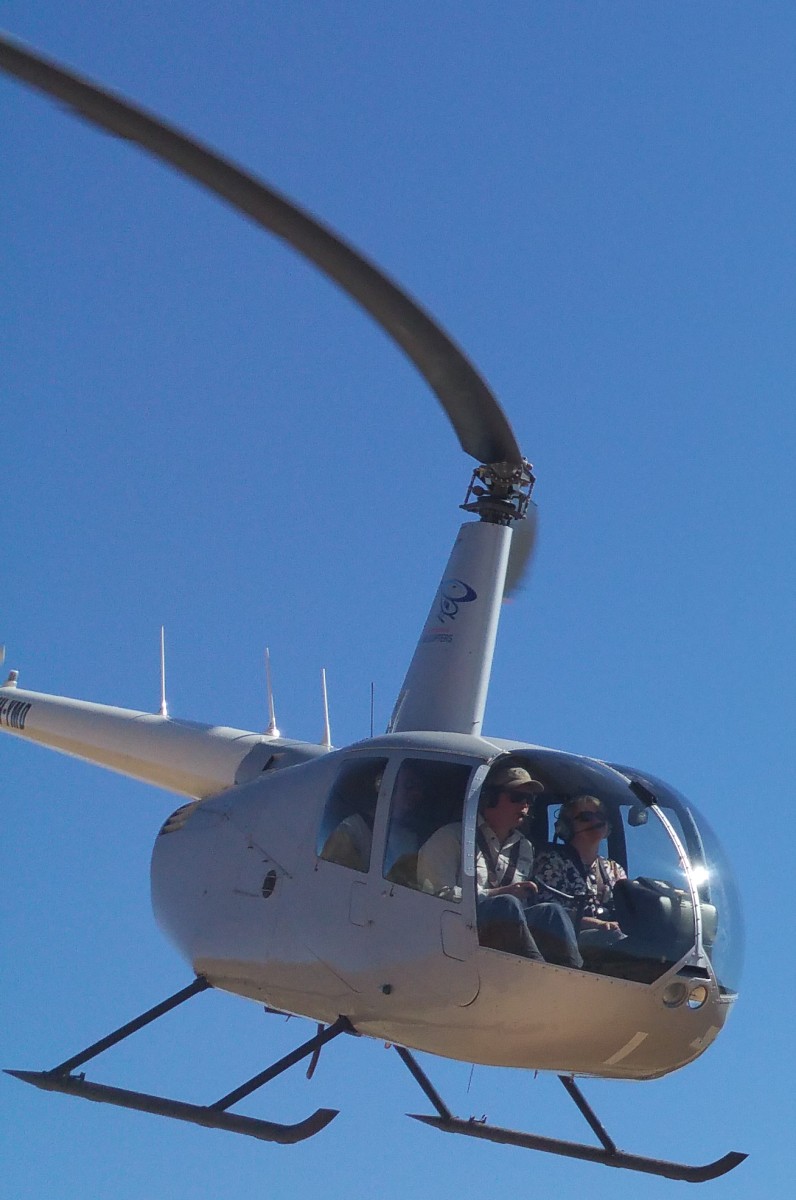 Dog and I felt like the doctors from M*A*S*H having to run to a dusty hill top when we came back to greet the travellers.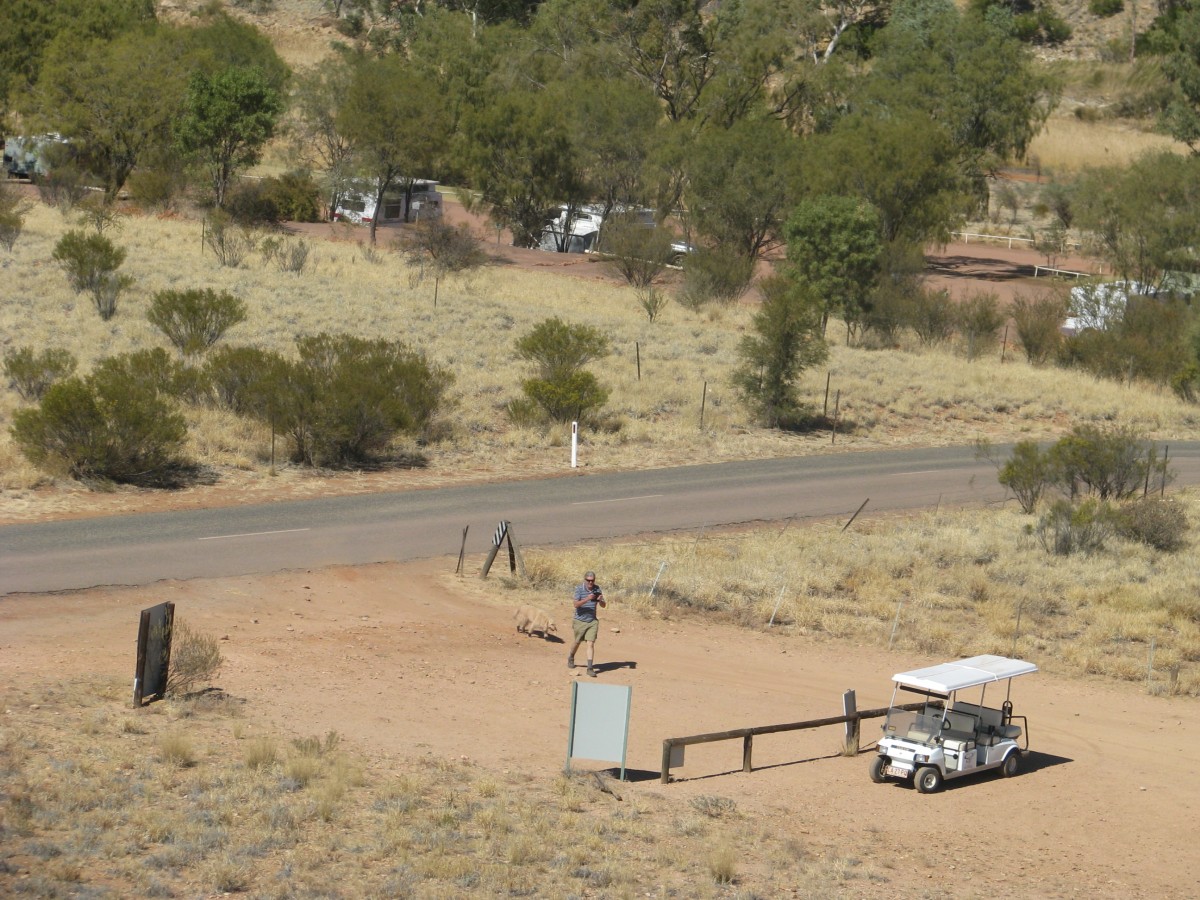 Other airborne residents were very friendly.