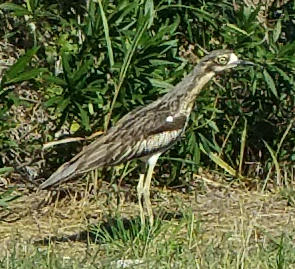 We stayed in Yeppoon for a few days while pondering whether to head north or west. Eventually we chose west, and have revised our itinerary. Yeppoon in a beautiful spot just in the tropics, but otherwise quite reminiscent of the south coast of NSW. The bird life is quite different. We saw a lot of this bird around the bushes and in the camp site at night.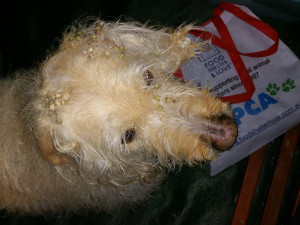 One night, on a dog walk, we came on a few quite suddenly. The dog chased one into the scrub and disappeared into a bush. I pulled him back and fortunately he had caught nothing. Upon returning to the caravan, I found the dog was covered with burrs.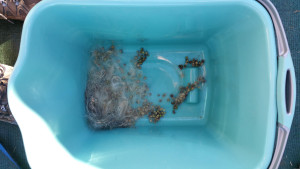 Carmel and I spent the evening pulling and brushing them all out, with many yips and yelps from the dog. Moral of the story – if you chase after roadrunner, you come off second best!