We made it!  Well, most of us did; the dog could not quite get there!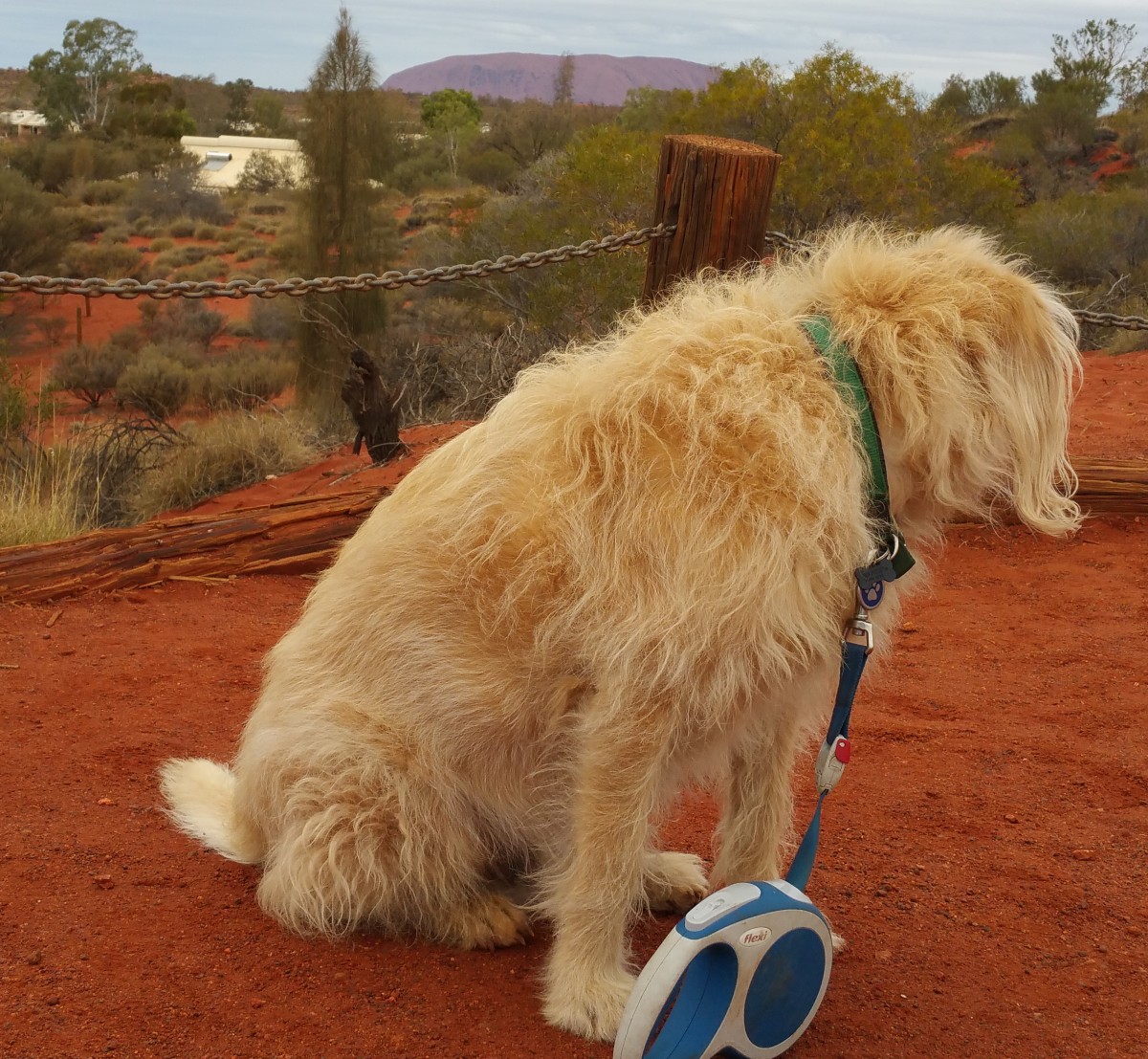 It did seem quite impossible when I planned the trip that we could arrive at the centre with a functional caravan, car and family! But I think you can see from our faces that we are delighted.
We opted for a walk around Uluru, which was surprisingly different from the warnings – we had no risk to heat stroke or dehydration in a light rain, strong wind and cold (perhaps 10 degrees) air, but we kept our pace up to stay warm and made the distance.

It is very hard to give a feel of this strange icon in photos. One of the guide books suggest that the best way was to throw away the camera and use the lens in our heart.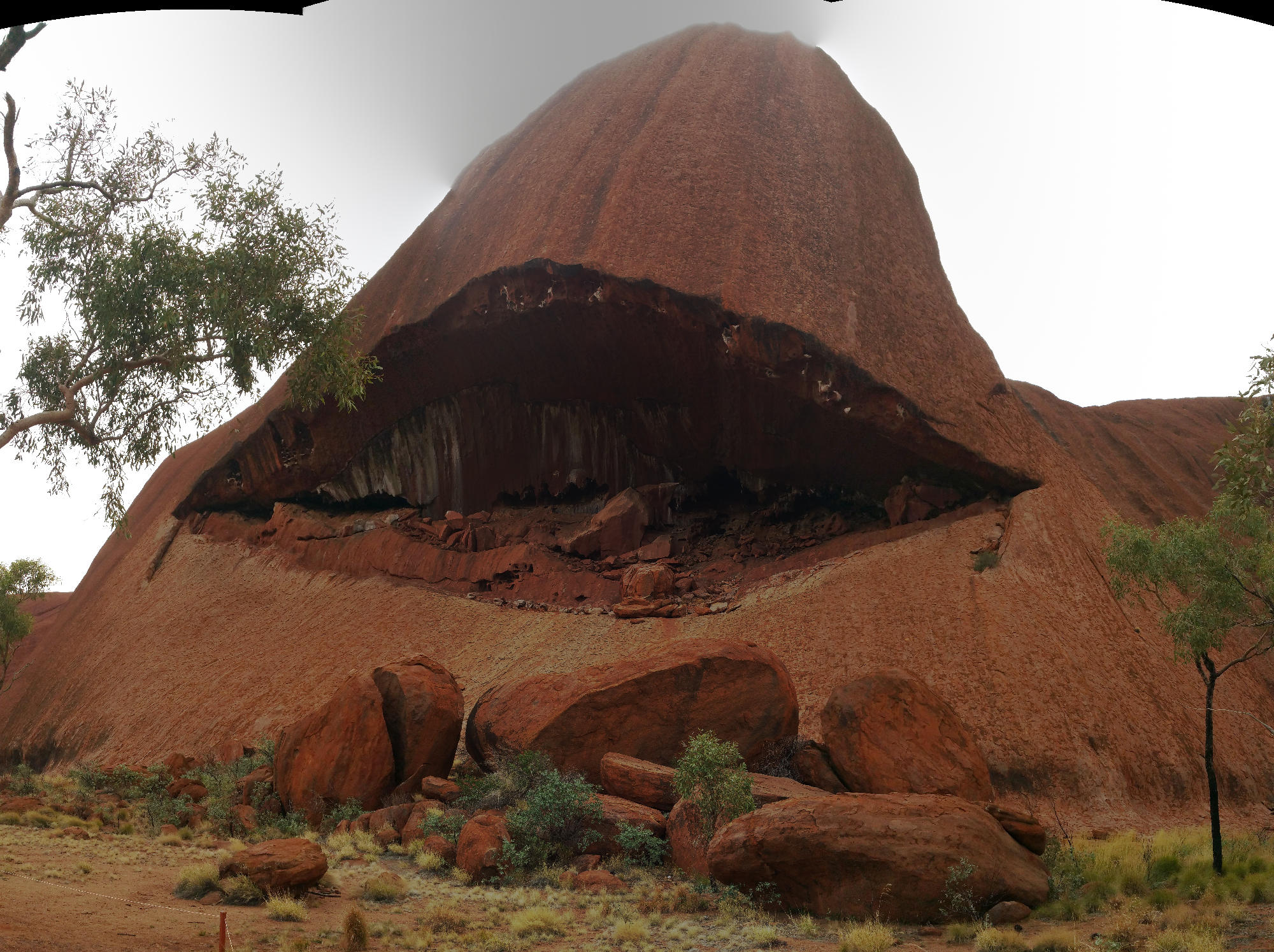 I tried a few shots with the smart phone and a panorama software package (Hugin – open source of course). However, the feeling of this rock towering over you and the different way it was eroding from every size is almost impossible to capture.

Large areas of the rock are not photograph-able, but you can see from the bits in this article, it is a different rock in different places.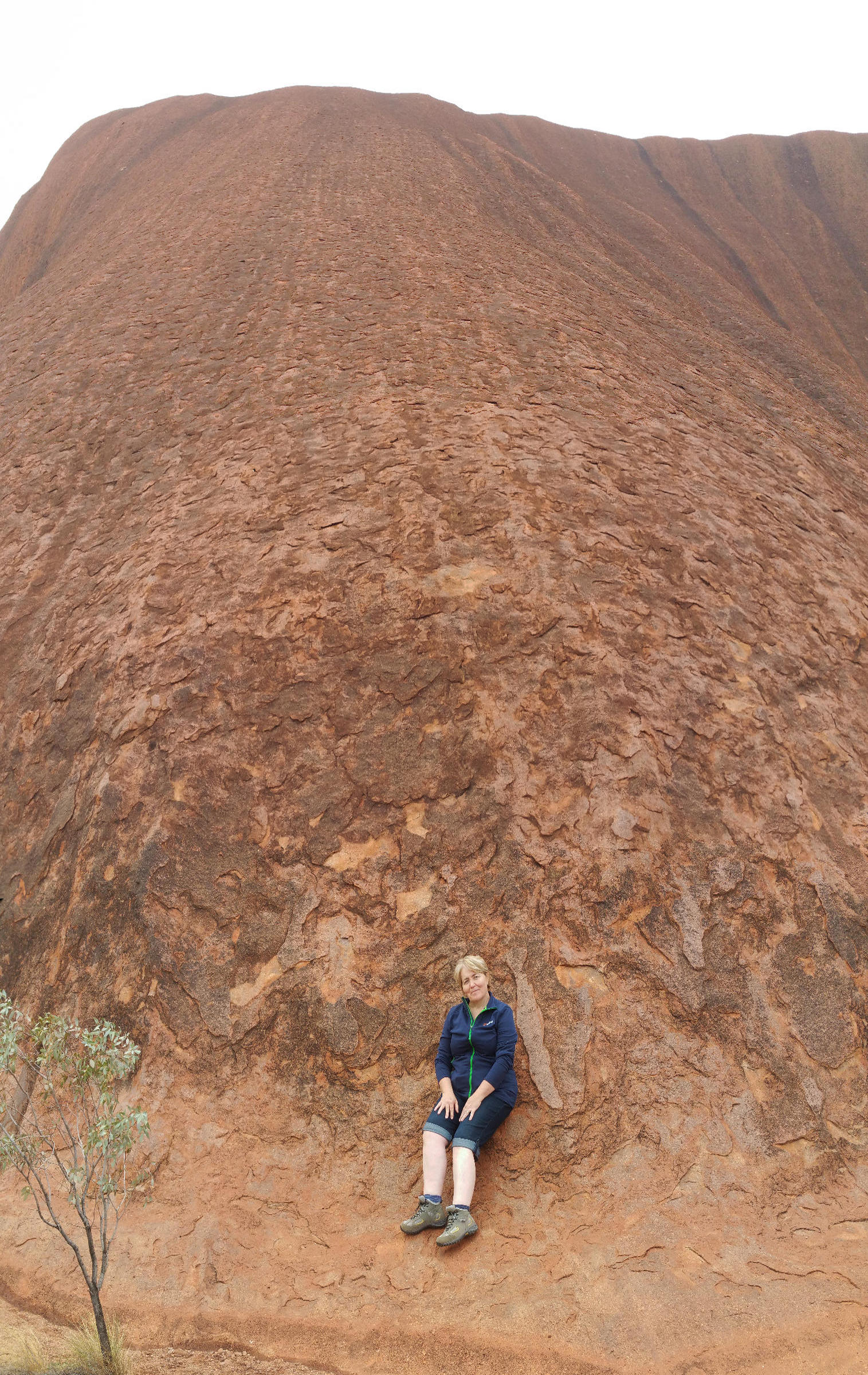 Interestingly, the actual rock of Uluru is grey. The outside of the rock has had many of the minerals leached out leaving mostly iron that has rusted. You can see the actual colour of the rock below.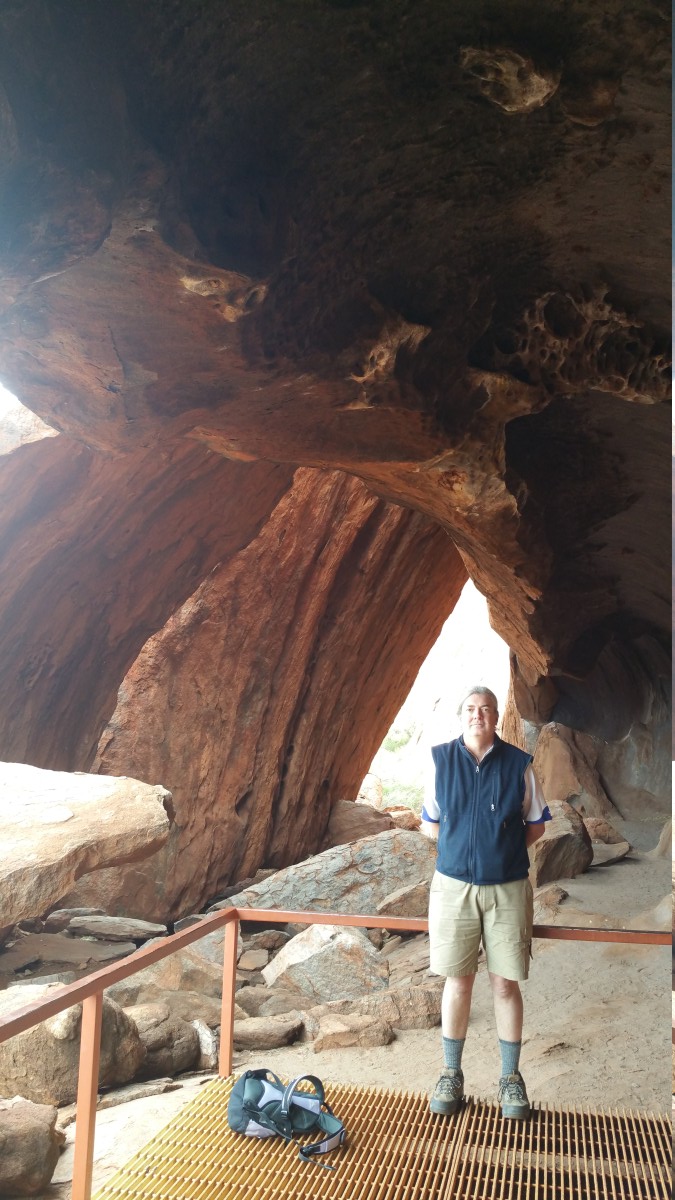 BTW, Ash was with us but did not want to be in any photos.