Silverton is an abandoned mining town that has discovered as new life as a movie set. It has appeared in many movies that I do not recognise, but I did see "A Town like Alice". Their big movie was Mad Max 2. Ash, Carmel and I visited the museum.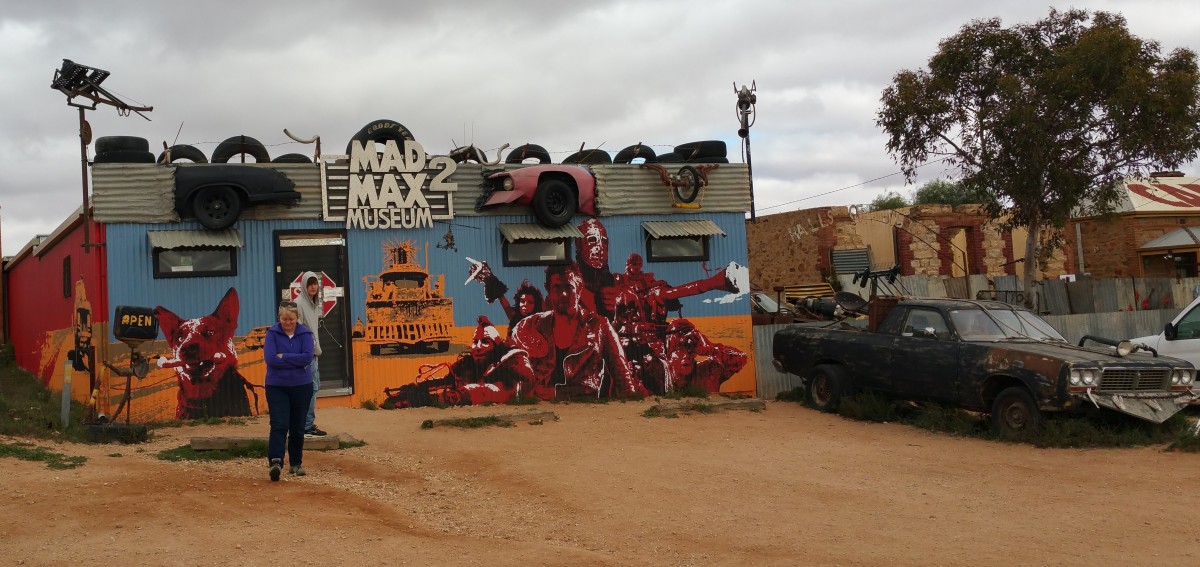 The museum had a number of the vehicles from the movie, mostly stunt doubles and fragments from crashes.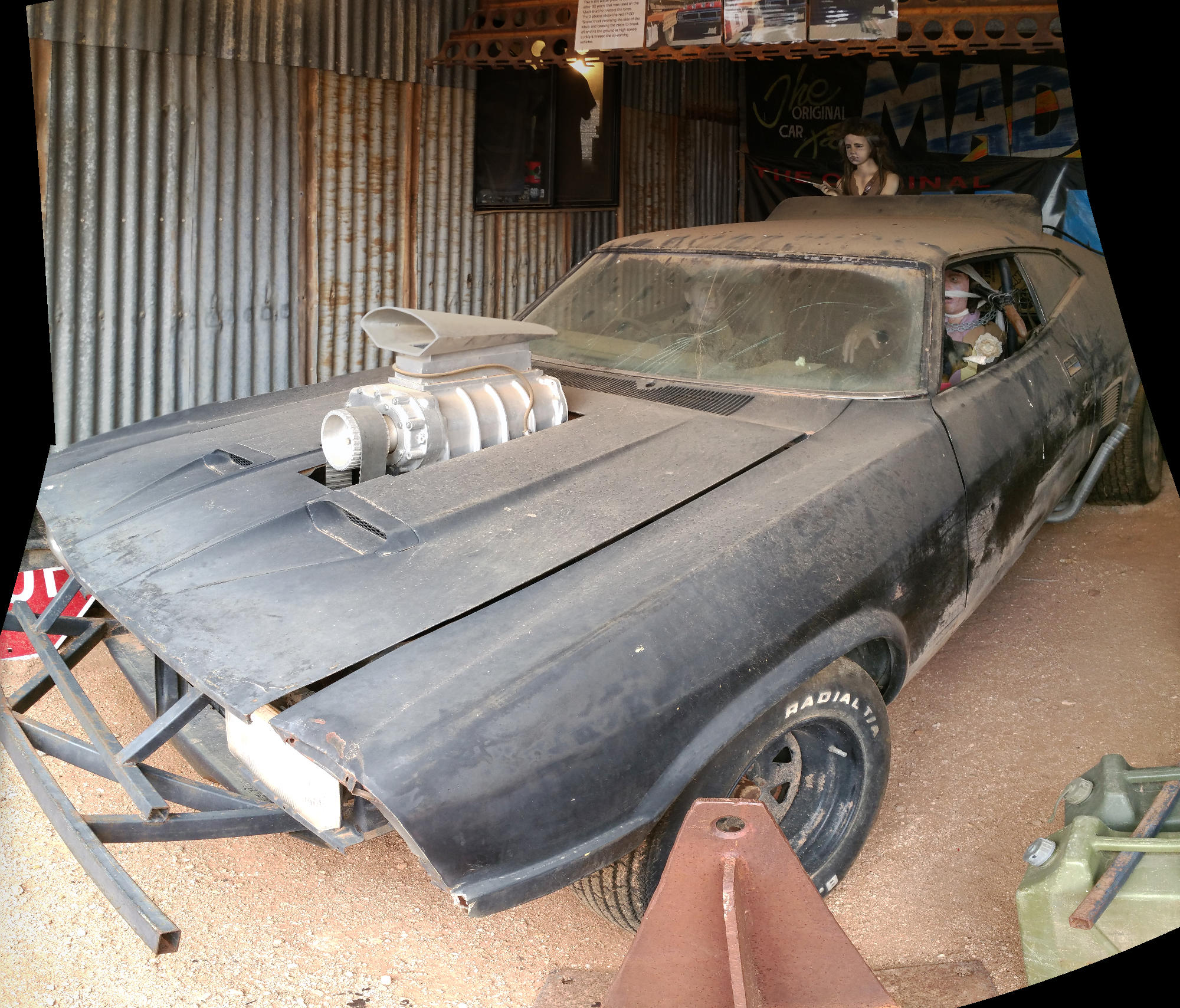 I must confess I saw the movie but cannot remember much detail. I think we need a Mad Max a-Thon when we return to Sydney.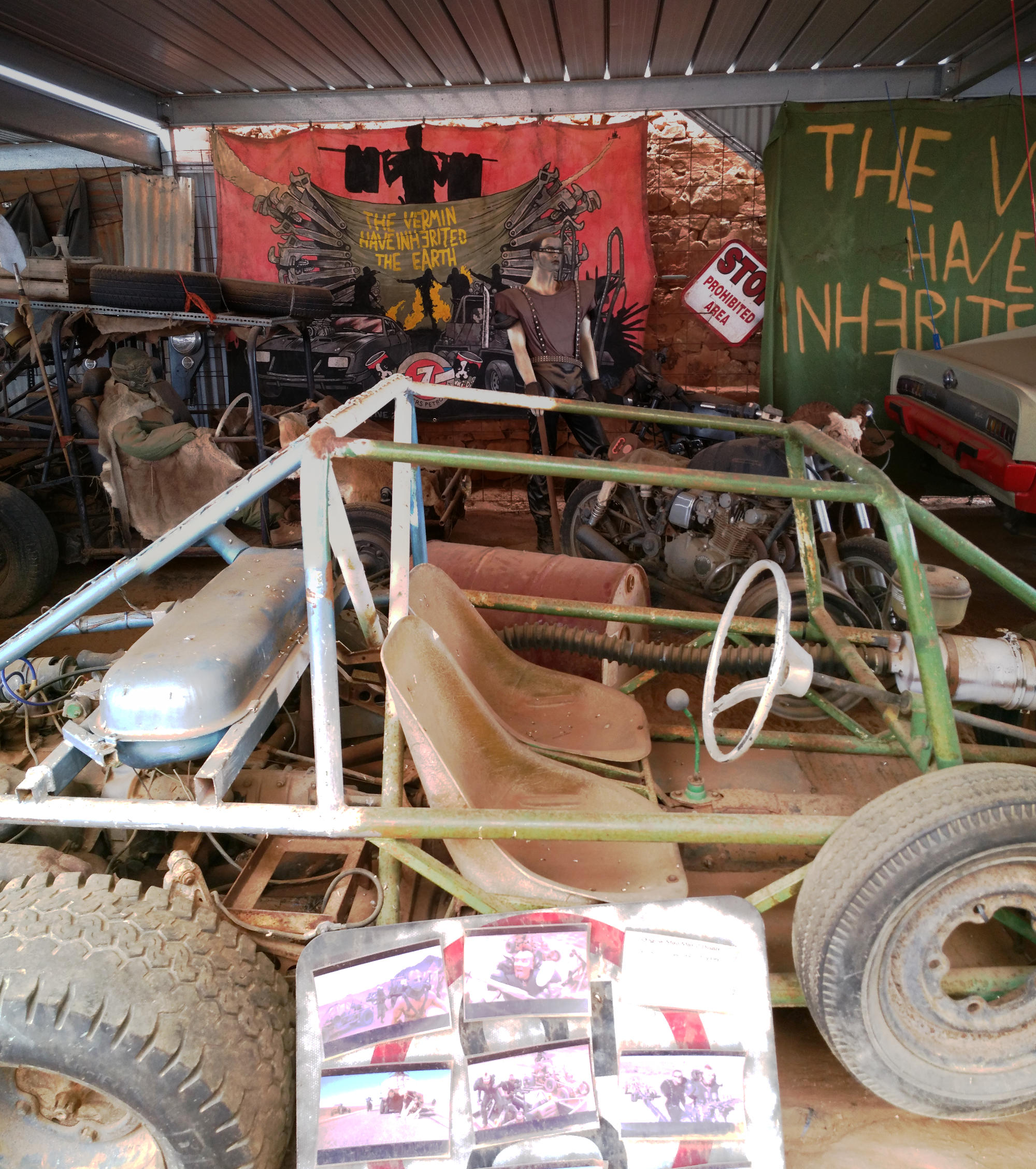 We reached the souvenir store but there was a queue head of us.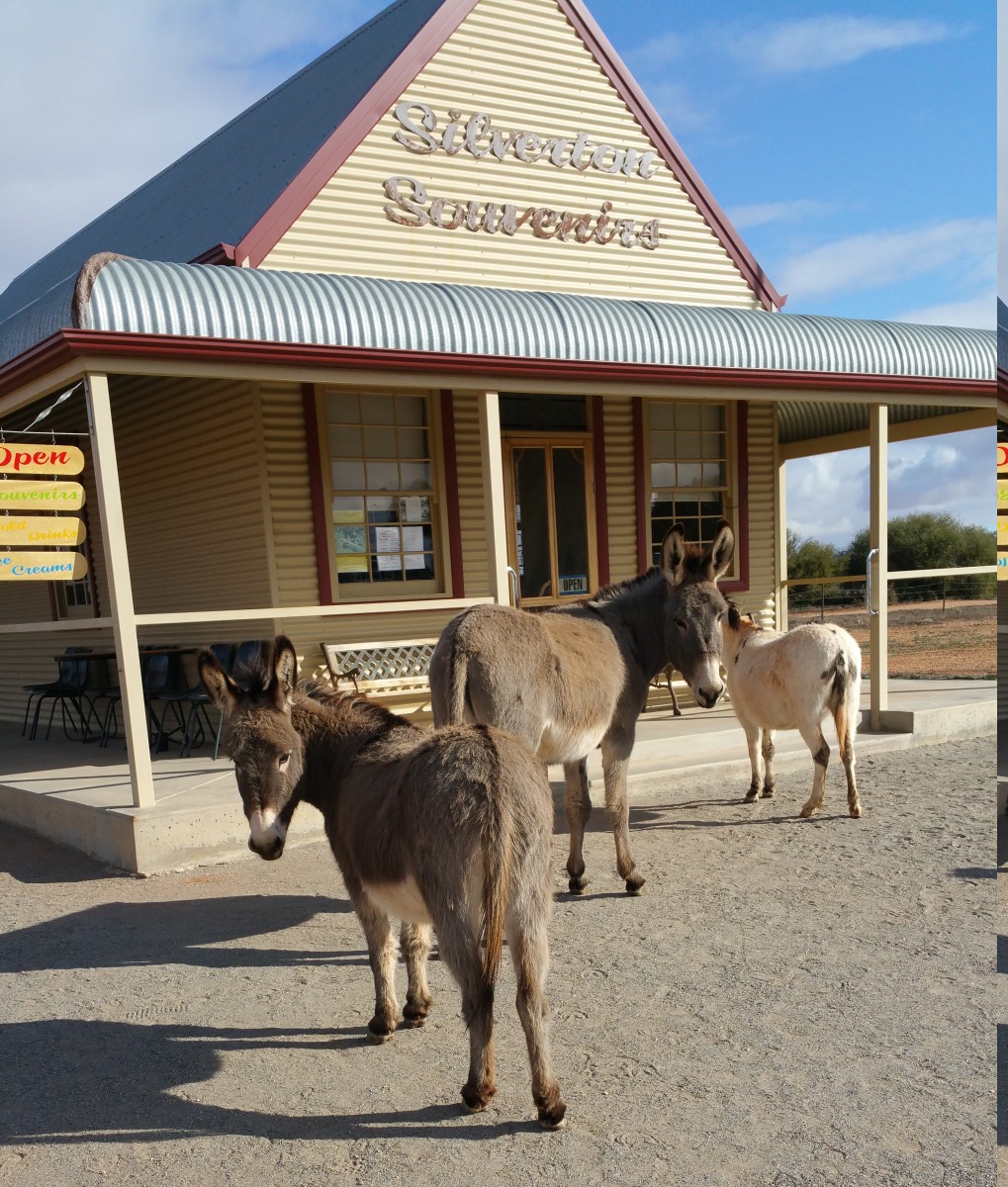 These tame donkeys are a bit of a tourist attraction – they feature on the Silverton facebook page. Ash could not resist a selfie!