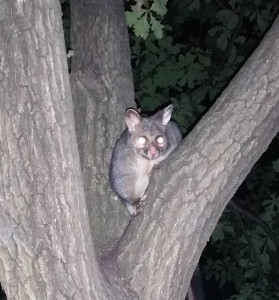 On the dog walks, I am seeing quite a bit of wildlife. This evening I saw a fox – I thought it was a cat a first, but by the time I had the camera ready, it had disappeared.
Possums are easier to catch – they just pop up a tree and then watch.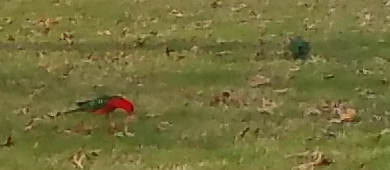 The bird life lets you get a little closer, but I need to take the big camera to catch them properly.

The one bit of wildlife that did not run away is very familiar. I remember this from a French book translated into English that I read when I was ten. It was responsible for the death of the old king. Anyone else recognise it?