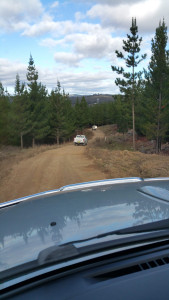 Carmel and I did 4WD training today. We drove around Kowen Forest with two other students and a great instructor. With did some theory on a bitterly cold Canberra morning standing around a PC running power-point on the back of a ute. So cold in fact at the end, no one had any questions. An then on to the tracks.
The course focused on understanding the capabilities of the vehicle while driving up and down rough tracks and differing types. The theory did help in understanding which gear and 4 high vs 4 Low.
After lunch we did some rescuing. Carmel pretended to be bogged while another student dragged her out with a Nylon Snap Tow Strap. Note the two orange "air brakes" – these are to slow the strap down if it snaps and whips off.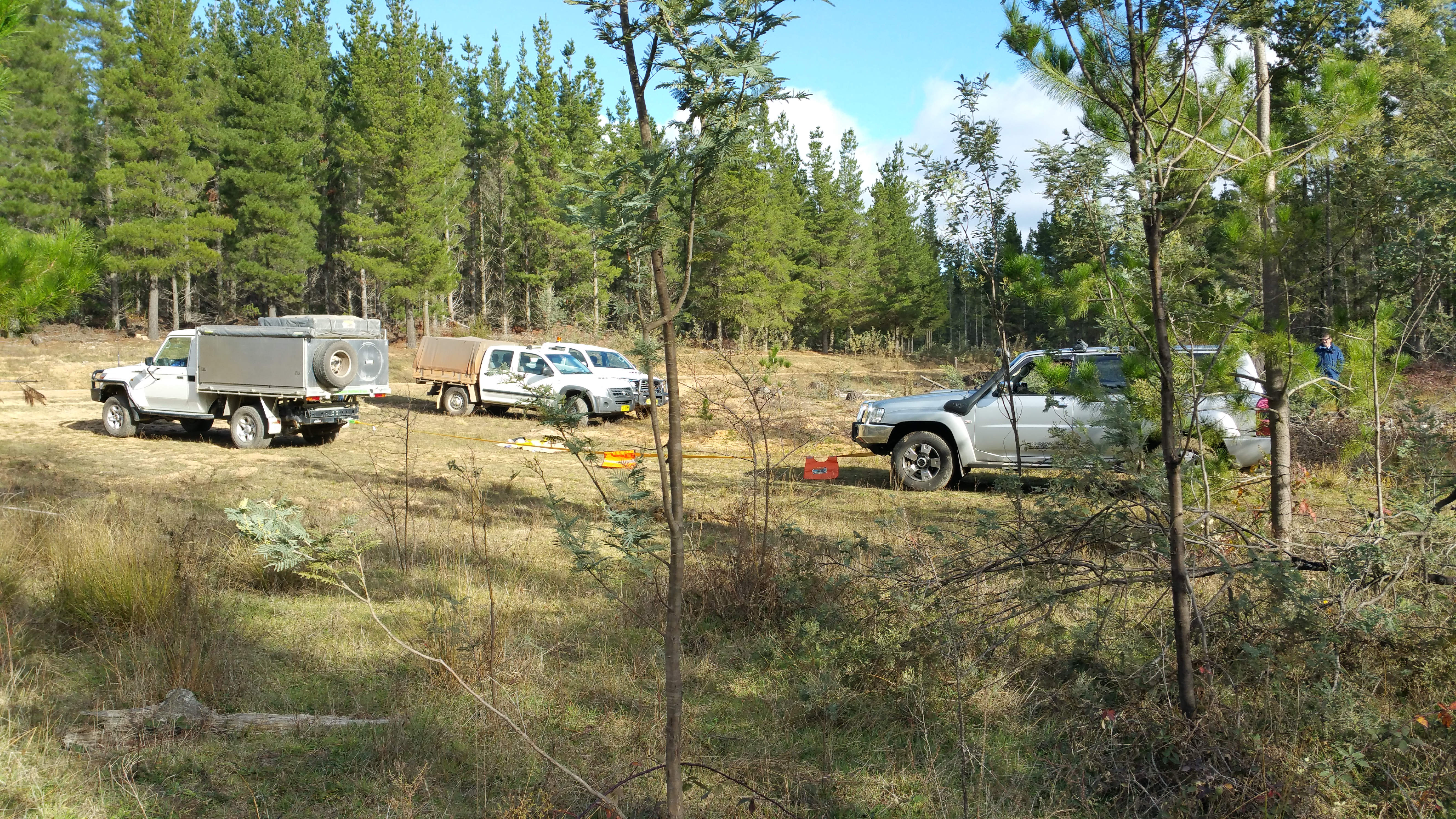 The last part of the course was meant to be water driving. However, after the first student went over, the instructor called if off with because the water was too high. (We will just have to go and find another creek somewhere.) We replaced this lesson with a lovely drive through the gullies.