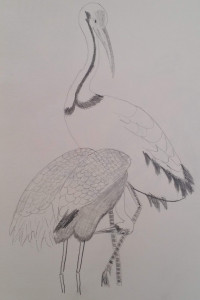 School is not so bad the second time around!
Ash and I went to the National Gallery of Australia today to try our hands at sketching. I gave Alex the choice of era and culture, and he chose Asian Art. We found ourselves seated in front of a Japanese screen featuring cranes. (I cannot think of anything harder to sketch than Japanese cranes – give me Paul Klee anytime!)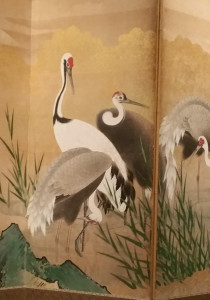 Ash's work is covered by an embargo, so I can't show it here yet. Anyway, when my boss checks this attempt out, he will write 'Software – ONLY software" on my employment file!