Carmel have had a slow couple of days at Rutherglen and headed off today to try some of their famous wines and ports torquays. It being midweek and off season,  though, the cellar door people are more into chatting than throughput.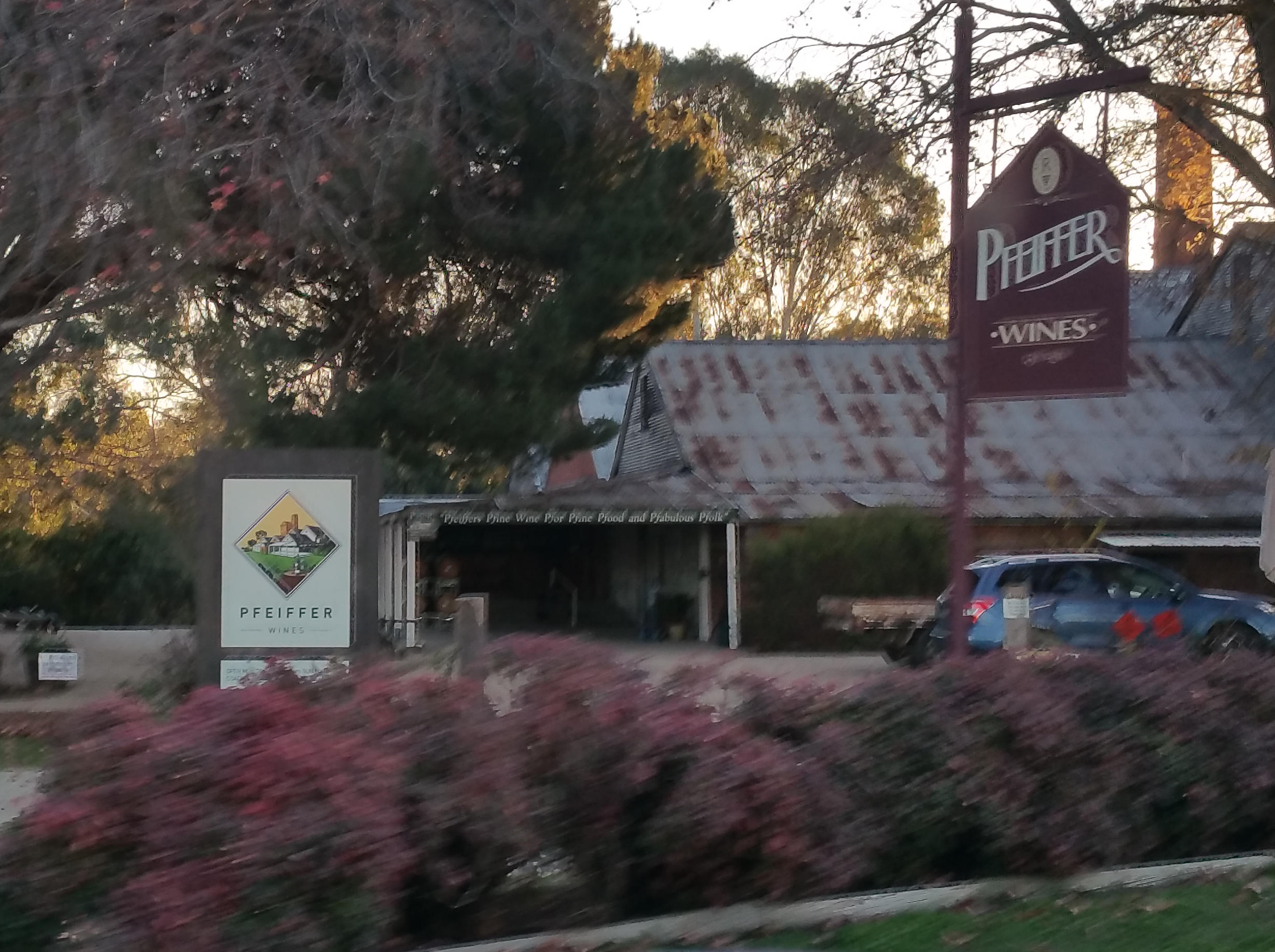 Our first stop was Pfeiffer Wines – much better at making wines than slogans. This is an old winery that used to be part of Seppelts. Some of their vines are over 50 years old. I found their vintage port very impressive and we both enjoyed their Shiraz. There also is a Durif – a very rich red that was quite tempting. Alas the caravan is loaded to the benches, so we could only get a couple of bottles. We ended up staying an hour here and even the dog was invited in and made welcome.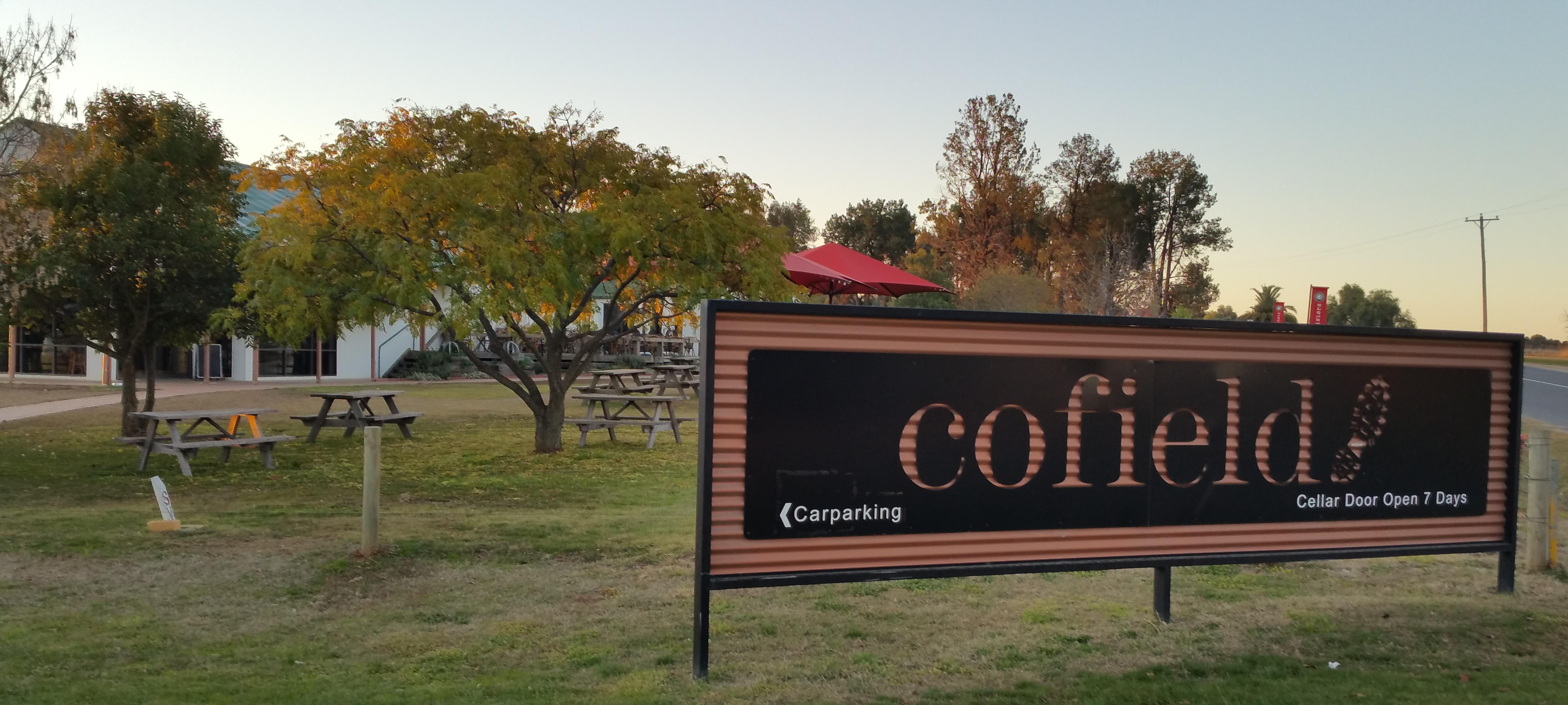 Cofield wines was next up the road with some interesting sparking wines. The winery is much newer than Pfeiffer, and perhaps a bit less ostentatious – but I am ignorant of the finer details of wines. We enjoyed the three sparkling wines, but their Quartz Vein Shiraz was very compelling. We ended up with a bottle of each of these.
When then brought our booty back to camp for a nice dinner.