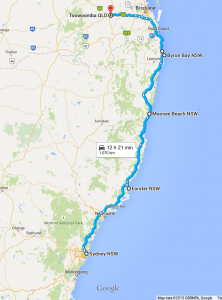 We are travelling north again and have reached Toowoomba in Queensland. The weather has cooled down again as Toowoomba is quite high from sea level.
The drive from Brunswick Heads was uneventful after an inauspicious departure. We left in periodic rain showers, and of course its Dad's job to be packing up the outside! However, once you are wet, you can only get dry again by packing everything away and getting into a car with the heater on.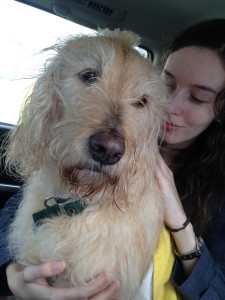 A dry dog in the car is more important than a dry Dad, so he was coddled while I got wet!