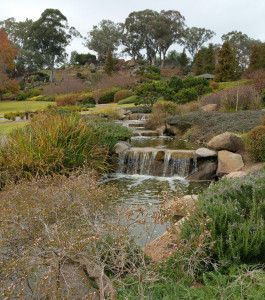 During World War 2, there was a prisoner of war camp at Cowra held a large number of Japanese soldiers captured during the Pacific campaign. On 5 August 1944, they attempted to break out by charging sentries and a machine gun post with hand made weapons. My mother-in-law was a little girl in Cowra at the time and remembers the sound of the machine gun and her parents concern. After the war, the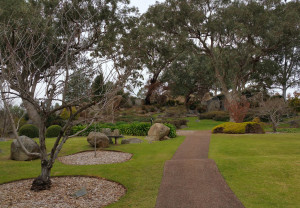 Japanese and Australian governments built a Japanese Garden to commemorate those who died.
From the dedications around the various gardens and trees, this is a regular place of pilgrimage for Japanese tourists. It is certainly the only cafe in rural Australia offering a Bento Box on the menu, but I was not that brave.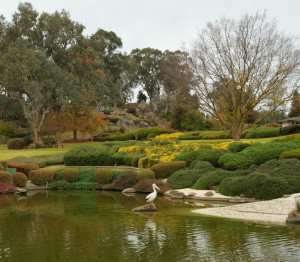 The hill behind Cowra is very steep so allows for some magnificent water rapids, leading down to still ponds. Unfortunately, a pelican, probably from Wyangala Waters, 20 km away, had scared all the fish away that day.
The delight of the gardens is how every feature is hidden so only comes into view around a bend or over a rise.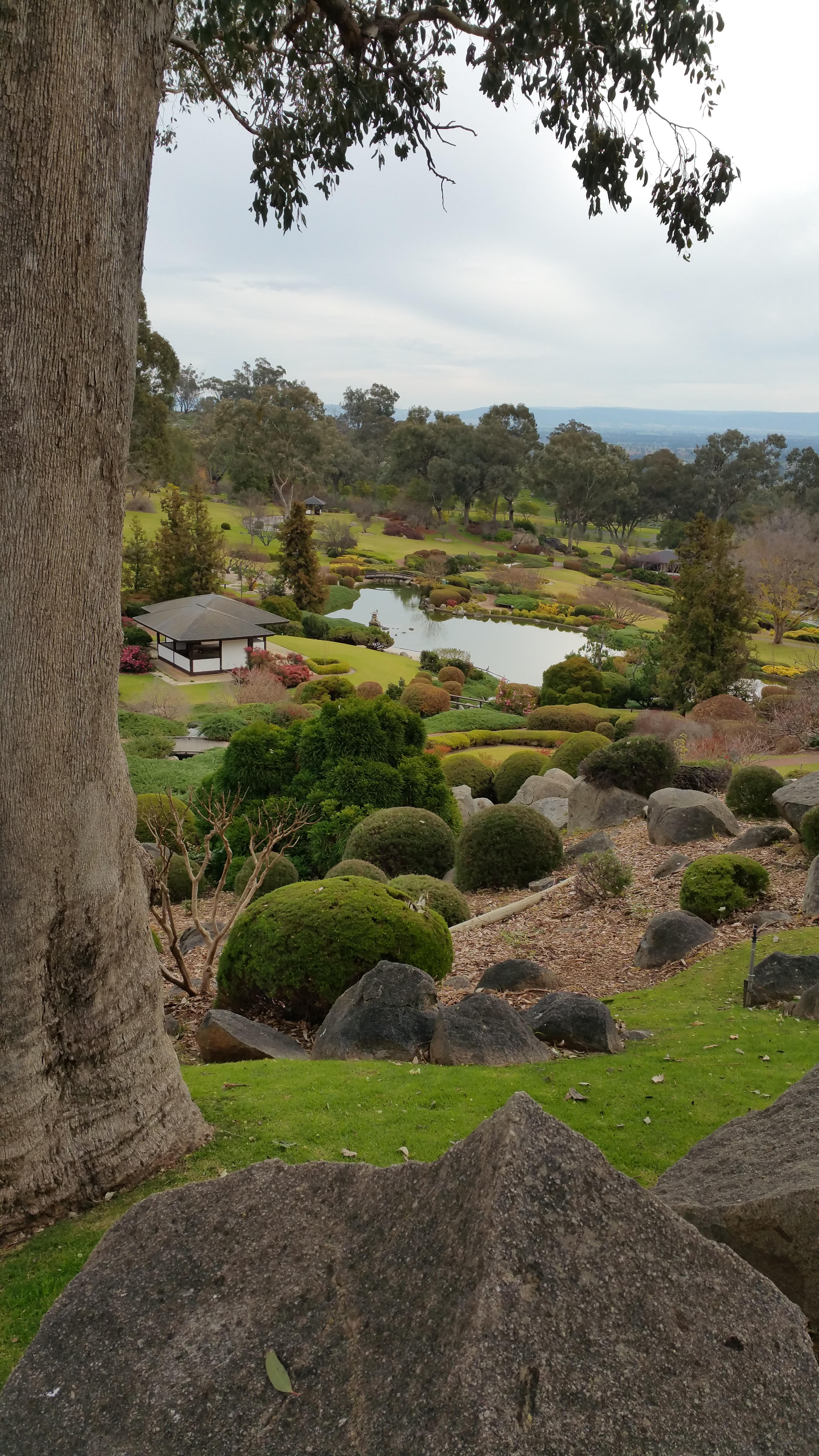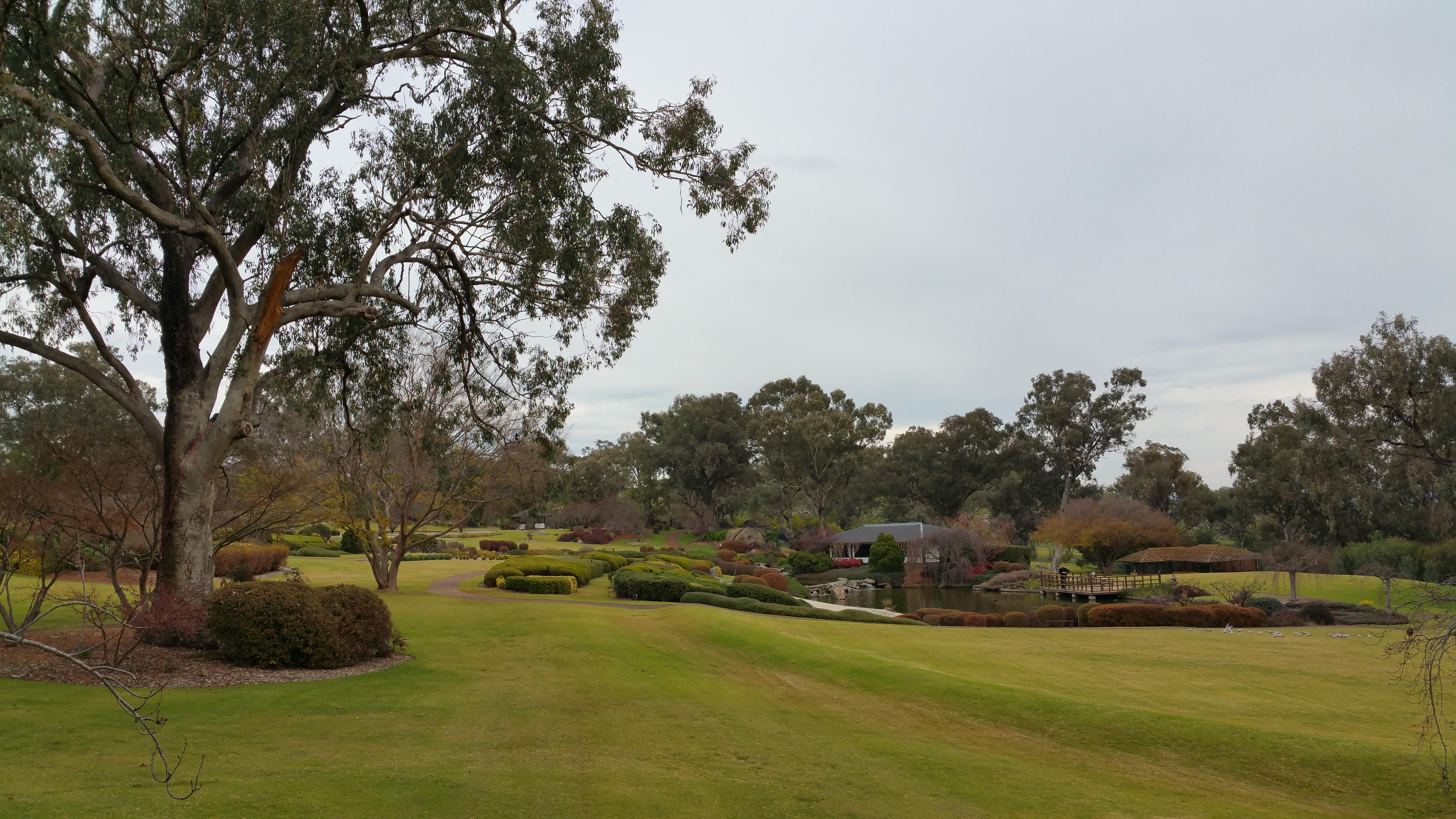 And where better to position your painted Rhino?