Sun 7 June – Well, the great journey has become odd now. On Friday Ash walked off to Barooga dissatisfied with our trip itinerary – he fancied that we were about to return home. He called me a bit later to say he had met up with some people and was off to get free pizza at a closing down party of a pub. On Saturday morning he called to say he would be back soon and on Saturday afternoon when called he said he was on a train back to Sydney! So Sunday morning I had myself, the dog and the caravan in Wodonga, Carmel in Canberra finally finished her work, and Ashleigh in Sydney. Without a clear direction, I sought divine assistance.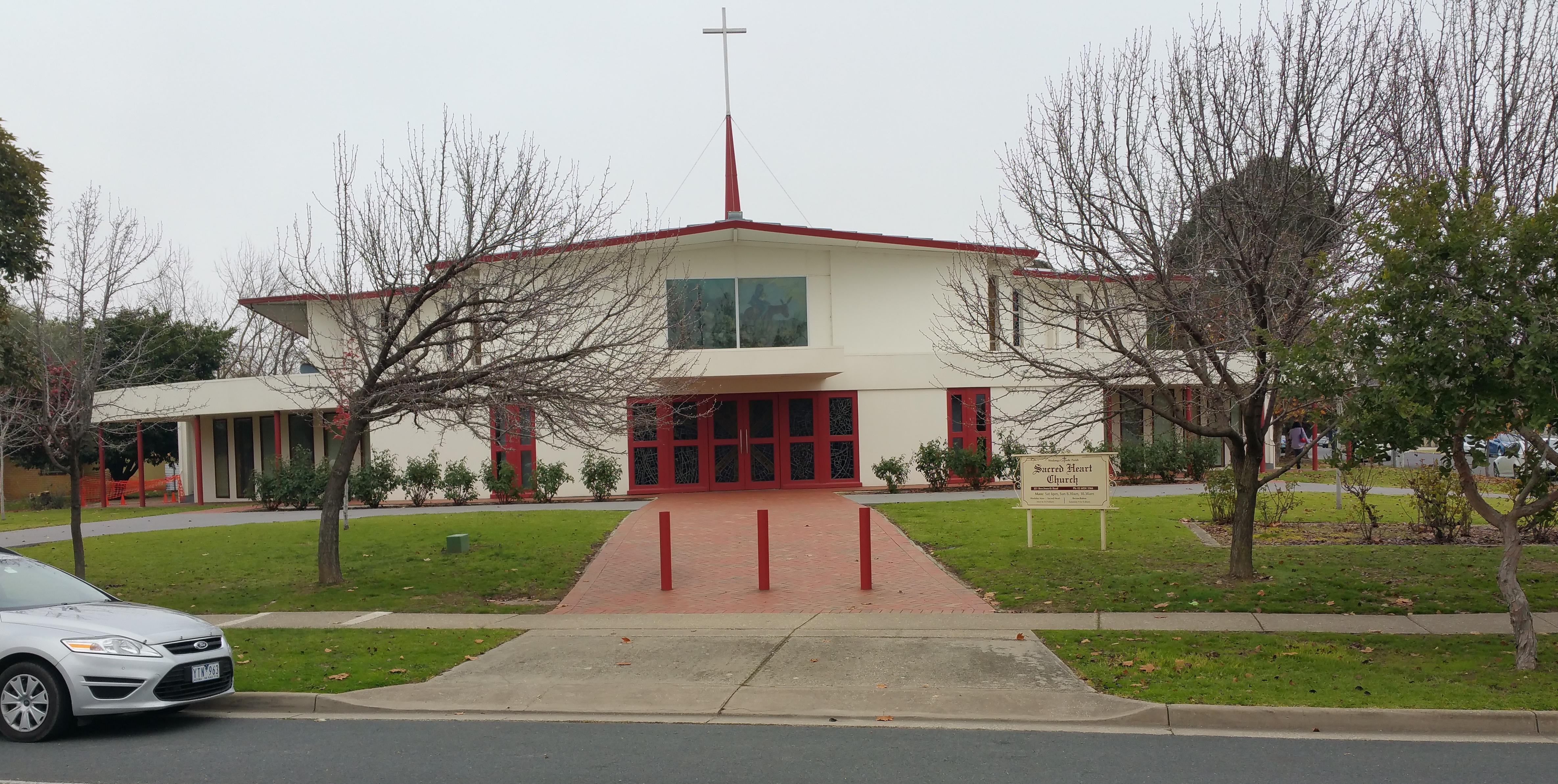 The local church in Wodonga is quite lovely inside being mostly woodwork – red river gum and (black) petrified wood trim.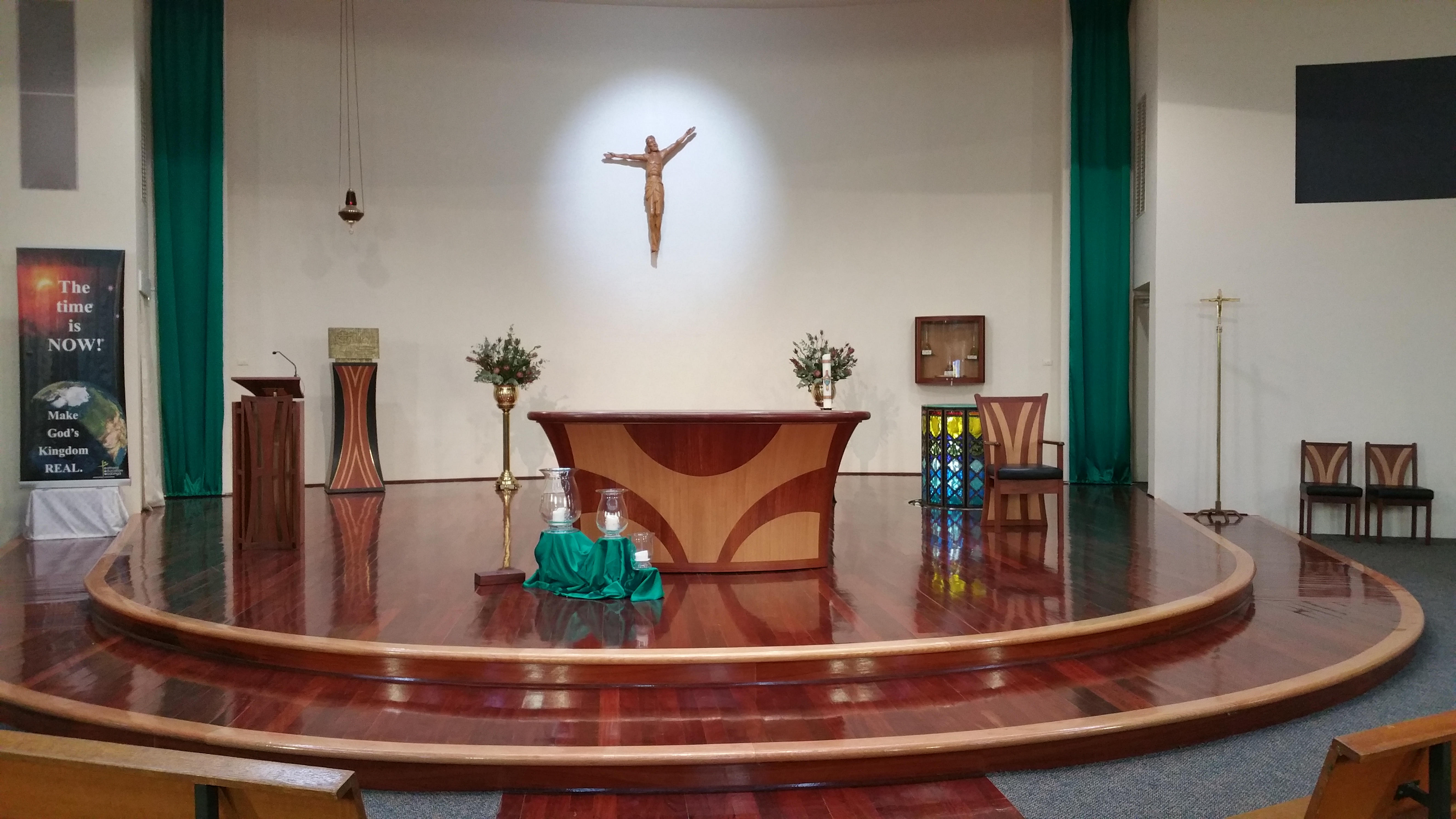 Anyway, after mass, I was delighted to have Carmel join me, so at least the family was not so spread out. Ash claims he wants a chance to prove that he can go to school and get an afternoon job and support himself, so we decided to give me a chance. We are grateful for local friends who are keeping an eye on him. I personally hope he will return and join us in a few days.