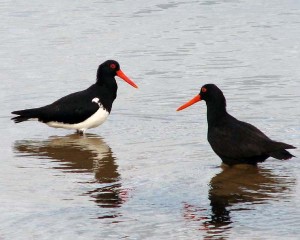 Moonee Beach is a bit north of Coffs Harbour. As noted in the previous post, we were very lucky to get into it, arriving just after six; most caravan park receptions close at five, this one at six and they answered the after hours number. We stumbled well! It is a beautiful location on the Solitary Islands Walk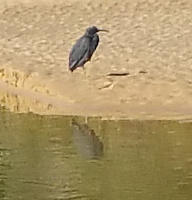 with a tidal creek (Moonee Creek) running past the camp ground. It is home of the Sooty Oyster Catcher, which did not let us approach within smarty phone photo range with our hairy mutt. There were a number of herons, cranes, ducks, plovers and a lot of fish.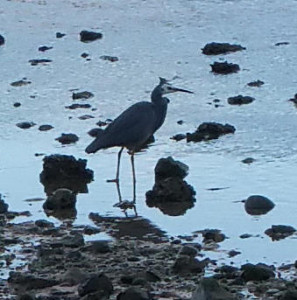 We had three great days there doing walks and going for a canoe. The Dog as usual had the most fun. The Solitary Islands Walk went through beaches, headlands and rainforest. He loved the canoeing – both in the canoe, and swimming behind when not in the canoe.